Partner With Us!
Make a real difference in the lives of those in our community by providing needed services such as Food Relief, Medical Clinic, Dental Clinic, and Counseling.
"The King will reply, 'I tell you the truth, whatever you did for the least of these [the hungry, thirsty, stranger, sick and needy] my brothers of mine, you did for me."
— Matthew 25:40
WHAT YOUR GIFTS DO
Your gift to First Refuge Ministries will help to provide needed services to our community. Every gift, regardless of the size, will have an impact. Here are a few examples:
$25 - Can provide a prescription
$30 - Can provide an individual counseling session
$35 - Can provide the cost of a medical clinic visit
$50 - Can provide five days of food for a family
$75 - Can provide a tooth extraction
$100 - Can cover the cost of flu shots for ten people, etc.
WAYS TO GIVE
One Time Gift: A one-time gift can be made to First Refuge to help with the cost of serving our community.
Recurring Gift: You can become a ministry partner of First Refuge by committing to make a monthly gift that will continually provide services to our community each month. The recurring gift can be any amount of your choice per month.


Choice Food Pantry
First Refuge Food Pantry assists people in our community (Denton County, north of Lake Lewisville) who are hungry and in need of food during a financial crisis.
Clients may come to the Food Pantry once every 30 days during operation hours.
First Refuge Food Pantry is a "Choice Pantry" This method provides the client an opportunity to choose foods based upon their dietary needs as well as the convenience of choosing items that will supplement what they already have at home.
Health Services

Medical Clinic
Dental Clinic
Chiropractic Clinic
Well Woman Clinic
RX Relief Program
Other Health Services:
Immunizations
Flu Shots are given in October and November
Community Health Screenings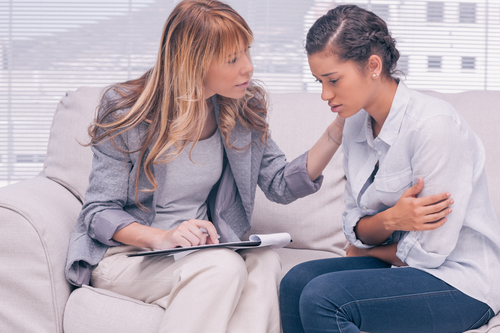 Counseling Services
First Refuge Counseling Ministry provides Christian counseling to the community. We offer counseling services to individuals, couples, families, and groups. First Refuge provides services for a requested donation of $10.00 per visit.
Counseling services will be based on a relationship characterized by trust and respect. The counselor and client will work together to identify goals for counseling and to move toward meeting those goals. Our desire is to offer hope and healing.
Our counselors include students in training, licensed interns, and degreed Biblical/Pastoral counselors. Student and intern counselors have a site supervisor, and they have completed core courses in counseling prior to beginning their clinical experience.